Specialists in negotiation, arbitration and ligitation
Ramón C. Pelayo Abogados, besides providing legal advice in different areas, is a well-known company specialized in negotiation and litigation. And, as such, it conducts its business with a strong commitment to the defence of the procedural and pre-procedural interests of the small and medium size enterprises – in respect of which it configures its natural legal outsourcing – and those of the larger companies that, due to reasons of image, prestige and excellence, require a particular care regarding the way they are advised and represented in the business and, specially, defended before a court and an arbitral tribunal.
In view of the foregoing, the main areas of practice of our law firm are the following:
Our professionals, specialized in one or more of these areas, work with a single goal: to meet the needs of our clients, individually or in groups, depending on the specific characteristics of the matter.
Experiencie, trainig and teamwork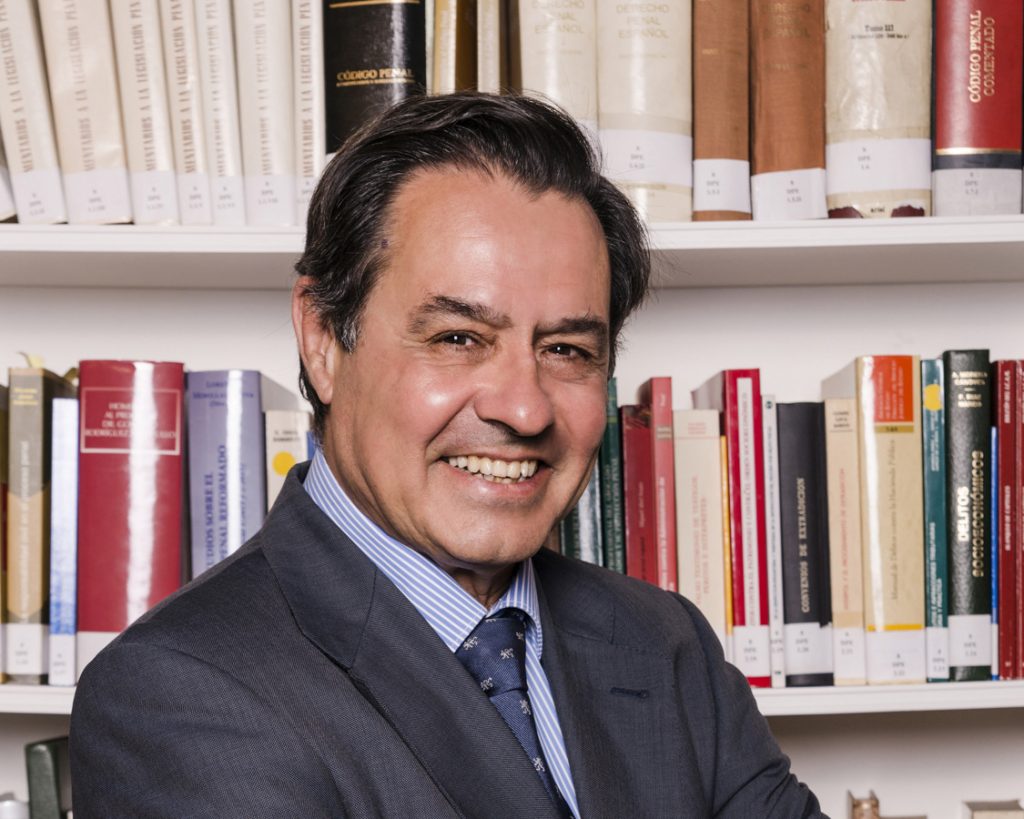 Ramón C. Pelayo Jiménez
State Lawyer (Abogado del Estado) on voluntary leave. He has worked as teacher on Mercantile Law and Procedural Law at different universities, Director of the Master's degree in Professional Legal Practice of the University San Pablo – CEU, member of the Governing Body of the Madrid Bar Association, the Spanish Society of Arbitration and the Civil and Mercantile Court of Arbitration of Madrid. He has lectured in high-level institutions and has published numerous articles in specialized magazines. Until 2014, he conducted the Master´s degree in Private Law of the Madrid Bar Association. Ramón C. Pelayo is mainly recognized in the litigation, arbitration and negotiation fields; areas to which the Firm devotes special attention.
rcpelayo@pelayo-abogados.com
Arturo Muñoz Aranguren
He has a Doctorate in Law with an Extraordinary Prize by the Universidad Complutense of Madrid, a Master's Degree in Professional Legal Practice (CEU) and a Degree in Law by the UCM. Professor of Procedural Law at Complutense University of Madrid. He is corresponding member of the Spanish Royal Academy of Jurisprudence and Legislation and member of the Madrid Court of Arbitration He defends the companies and its partners in every litigation area. He is specialized in the civil, mercantile, contentious-administrative, constitutional and European Union litigation. He has intervened in some of the most important litigations of the banking sector and in novel and complex fields such as the Single Resolution Board (EU). Passionate about the research and teaching, he has combined his expertise with teaching the Master's Degree in Private Law by the ICAM and with other academic forums, along with the preparation of his Doctoral Thesis, the publication of articles in scientific journals and intervening in the thinkthanks of the legal world. He is the author of a monograph (La litigación abusiva, Marcial Pons, 2018) and of some chapters of collective reference works.
amunoz@pelayo-abogados.com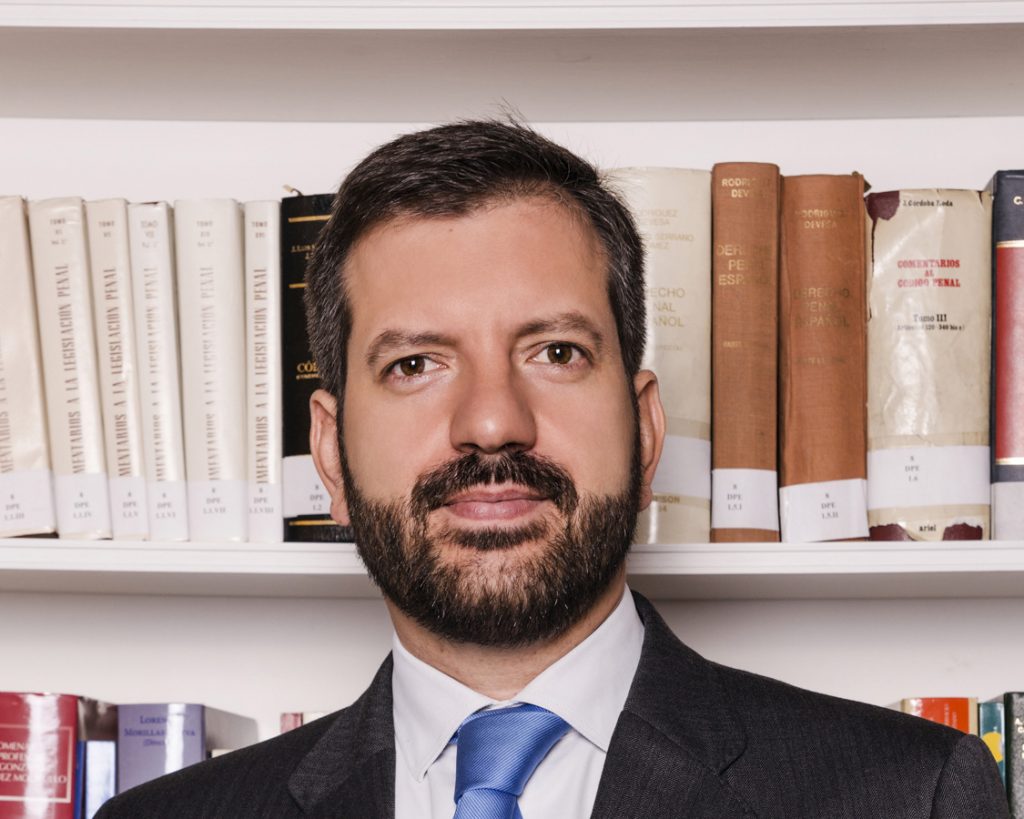 Bosco García de Viedma Lapetra
Degree in Law from the Autonoma University of Madrid and member of the Madrid Bar Association since 1997. He has worked along with González-Cuéllar Abogados from 1997 until his incorporation to this Firm in 2000. Specialized in Criminal Law, he has taught several courses and he also has broad experience in other areas, such as Mercantile Law. He is co-author of a monograph on processing of public subsidies pursuant to the Spanish general law on subsidies ("Tramitación de subvenciones públicas conforme a la Ley General de Subvenciones", AEF, 2006).
bgviedma@pelayo-abogados.com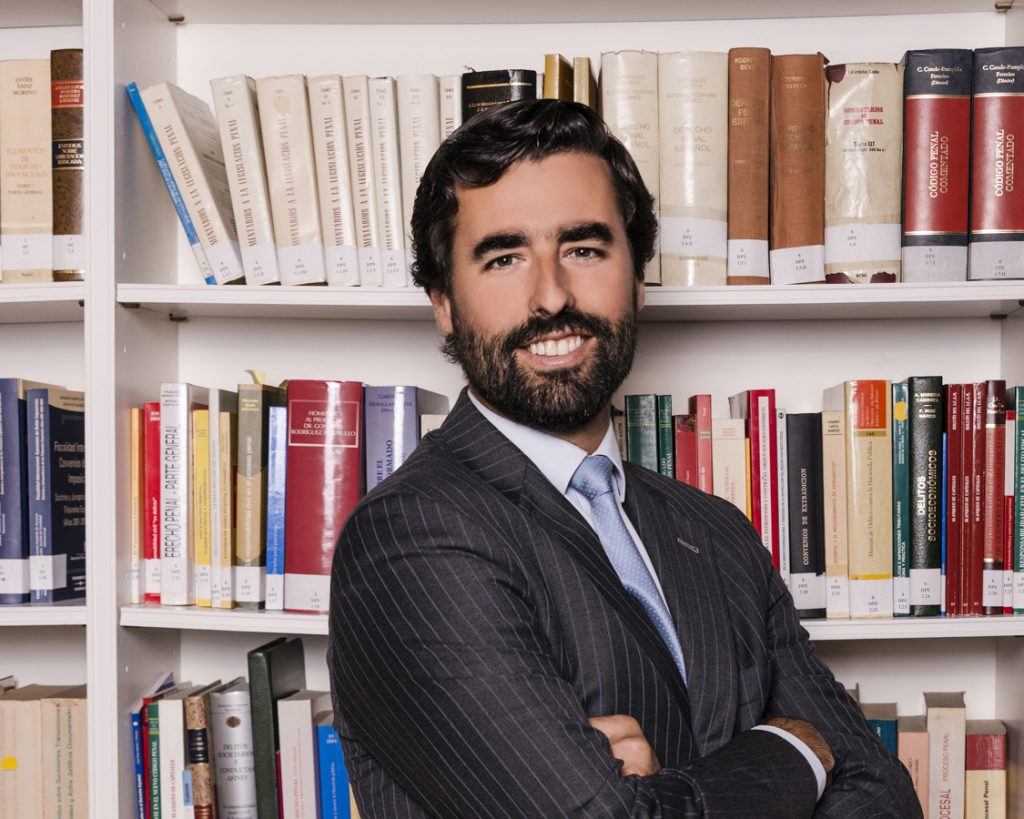 Ramón Pelayo Torrent
Degree in Law from the Universidad Pontificia de Comillas (ICADE) and member of the Madrid Bar Association since 2006. He prepared during two years the competitions for the State Lawyer (Abogado del Estado) body and afterwards he joined Gómez-Acebo & Pombo Abogados, where he worked for four and a half years, mainly at the Litigation and Arbitration Department.
ramonpelayo@pelayo-abogados.com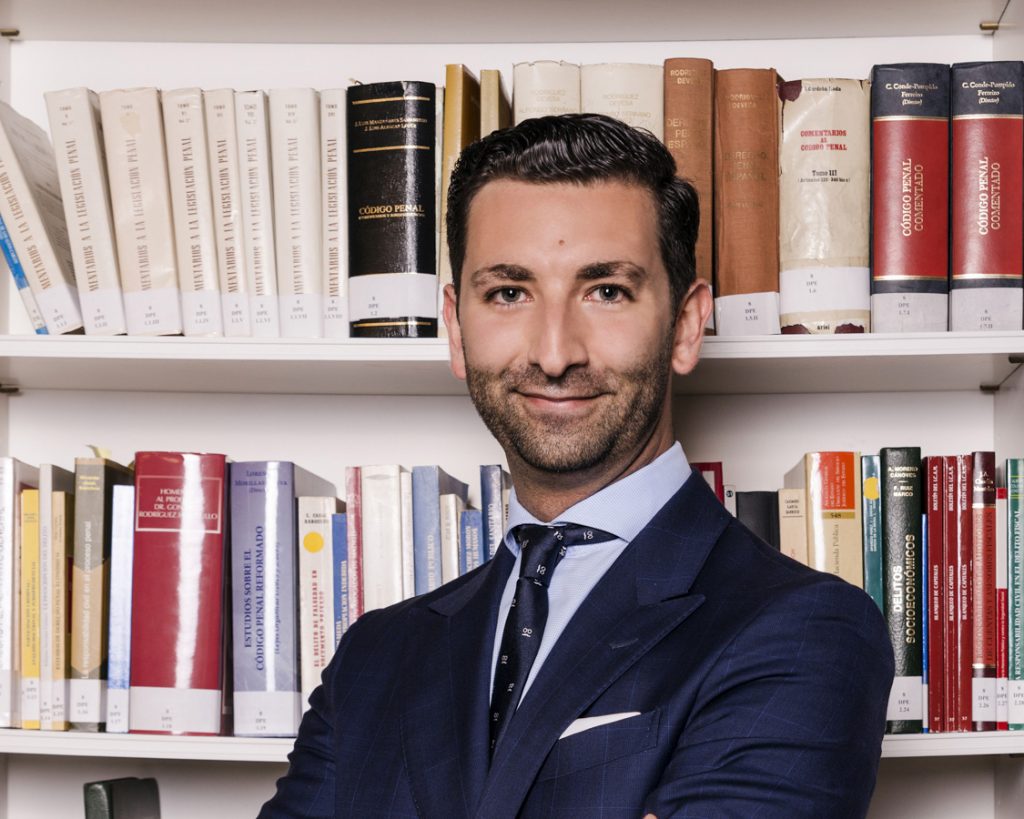 Amin Khello Casado
Degree in Law from the University of Málaga, Executive Master´s degree in Lawyering Skills and Master´s degree in Law Firm Management (ISDE). Member of the Madrid Bar Association since 2015. Before joining this firm, he did his internship at PricewaterhouseCoopers and another law firms in Spain and Germany. He is leading the creation of the German and Arab desk.
akcasado@pelayo-abogados.com
Miguel Mata
He has a double Degree in Law and Business Studies by Comillas Pontifical University (ICADE). He has extensive experience in civil, commercial and administrative proceedings, particularly in matters related to construction and real estate law, in which he has advised and defended some of the main real estate developers and construction companys of the country, as well as Communities of Owners. He also advises companies and individuals in contractual and insolvency matters.
mmata@pelayo-abogados.com
We collaborate with the best law firms around the world
Ramón C. Pelayo Abogados  has been collaborating for years with law firms around the world, from Latin America to Middle East.